Air-drying 2-pack primer for plastic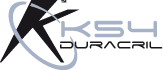 Adhesion to a variety of substrates; very elastic and overcoatable.
Can also be applied as a topcoat for interior use only.
Colours
This product can be custom made in a wide range of colours, with reference to colour charts or to match a sample.
Uses
Adhesion-promoting primer suitable for a variety of plastic substrates for car and motorcycle applications.
Aviation components, rail and marine interiors. Electrical machinery, sports equipment, designer home accessories and furniture.
It can also be used as a topcoat, but for interior use only.
Performance
This is a widely used product, valued for its:
direct adhesion to a variety of plastics
excellent elasticity and good hardness
good overcoatability
very attractive appearance, when used as a topcoat
Treatment of surfaces to be coated
Compounds to be coated must be cleaned carefully using anti-silicone and antistatic detergents.
If the substrate is particularly shiny, the surface can be sanded to promote better adhesion.
Adhesion to Polypropylene is rare without pretreatment. It will not adhere to Polyethylene.
Application
Apply by spraying, using traditional airmix or airless methods; spray nozzle diameter measuring between 1.2 and 1.7 mm and air pressure set to 3-4 bar.
The dry film thickness must be in the range from 20 to 40 microns.
Air-dries in 30-40 minutes and can be overcoated after a few hours. An oven can be used to speed up the process, set to 50-60°C.